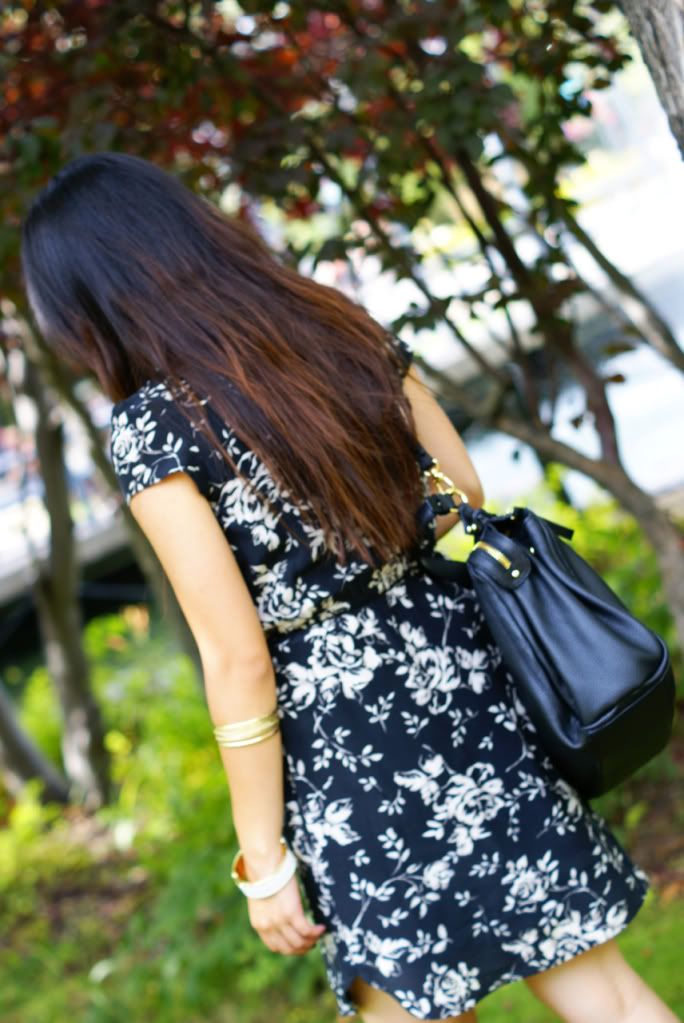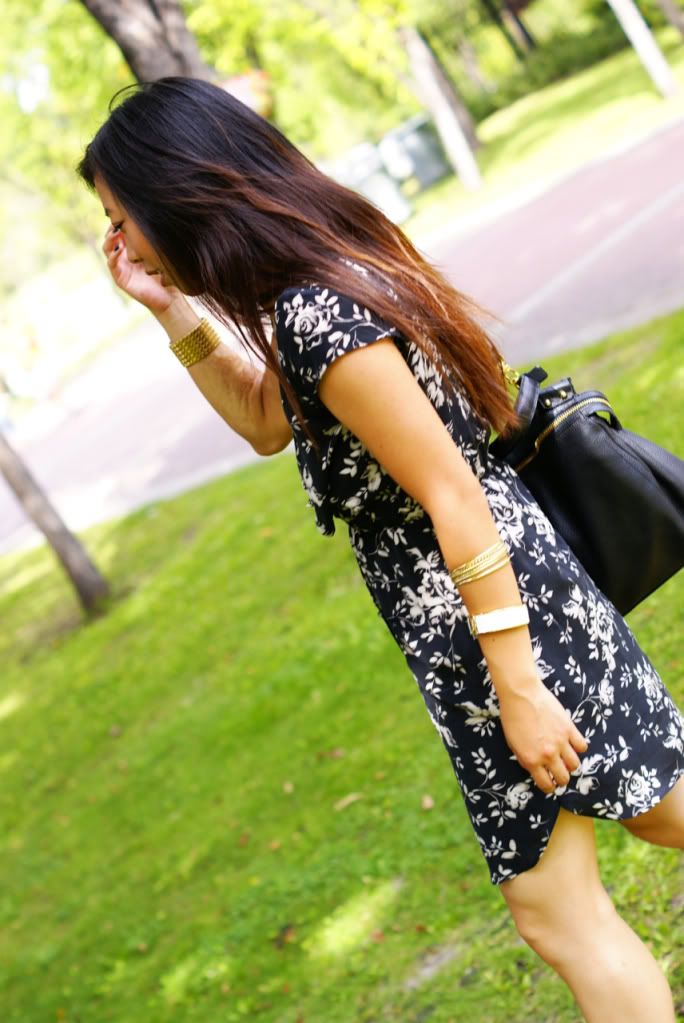 T.Babaton tank and dress, Nicoli bag, BCBG Mason pumps, forever21 gold cuff, random bangles
My first Nicoli bag! I love it! & This dress I couldn't give up when I found it at Aritzia.. broken. But decided to get it anyways, I couldn't get over the print. Hey that's what scissors, needles and string are for right?
Hope you're all having a good day! I know I sure am! My brown fleece botas are out in transit for delivery!
-lk