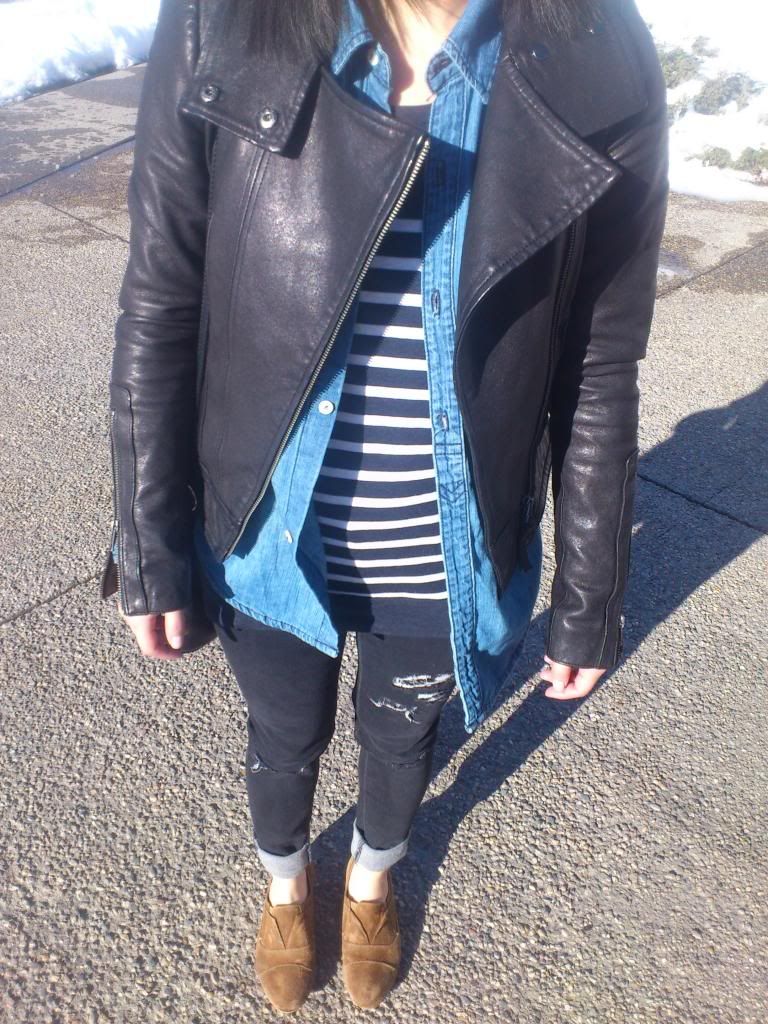 Mackage jacket, TNA denim shirt, TNA raglan, AG jeans, Bronx suede shoes
Warmth is finally here! Didn't have to turn on the heat on my drive to and from work today! Horray! Spring has finally sprung, let's hope it sticks around for awhile longer.
Oh yeah, can you tell? I got a hair cut!
Ciao