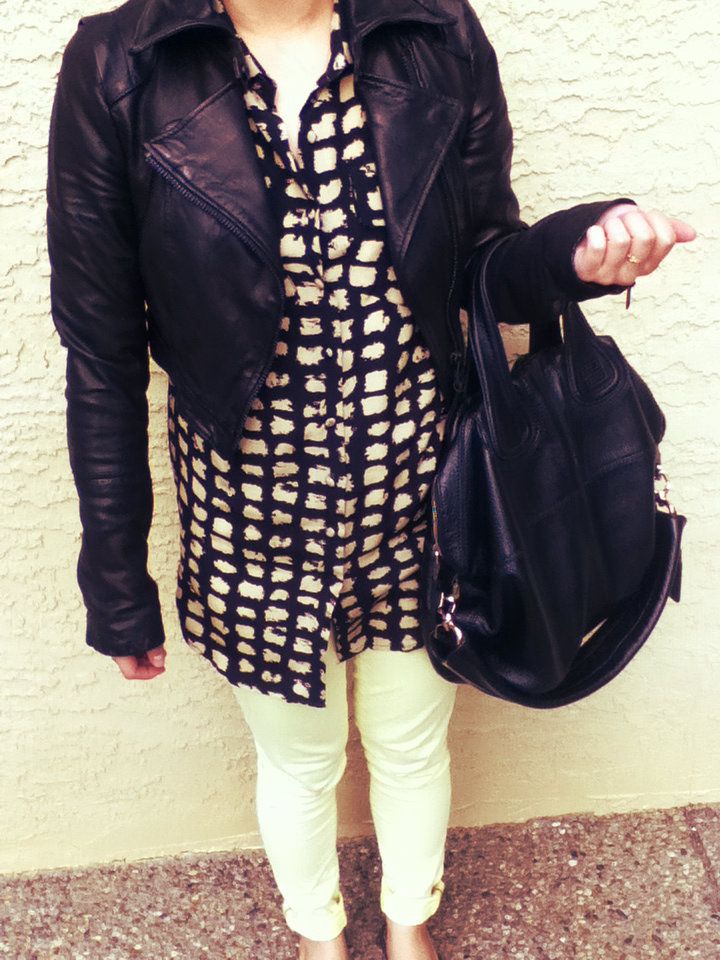 mackage jacket, central park west blouse, zara zipper pants, givenchy bag
I absolutely adore the super nice weather we've been having lately. It makes for easy outfit picks!
Tomorrow I'm going to try and get some lawn chores done and hopefully get a nice tan in the process.
Have a great long weekend everyone!